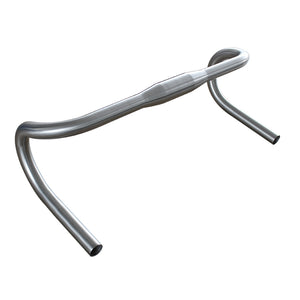 Check the posted vedio by Hambini Introduction A viewer of the Hambini Youtube channel was on the lookout for some new titanium handlebars for his bicycle and found a Chinese company called Comeplay which specializes in titanium production. The handlebars retail at $180 and are available in a range of sizes and angles to accommodate most user requirements There are a lot of choices when it comes to bike handlebars. You can go with aluminium, carbon fibre, or even titanium. So why choose Titanium? Titanium is strong and lightweight, making it the perfect choice for handlebars. Comeplay Titanium Handlebars are...
---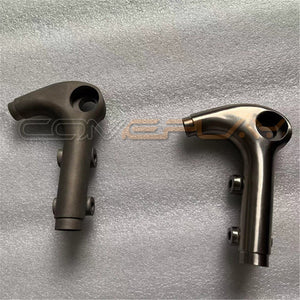 In recent years, the use of 3D printing in the titanium bike industry has become increasingly popular. This alternative manufacturing process offers a number of benefits, including the ability to create complex geometries and structures that are impossible with traditional manufacturing techniques. Additionally, 3D printing allows for the production of smaller batch sizes, which is a key advantage for customized bike manufacturing. Among the various materials used in 3D printing, titanium has emerged as a favorite in the bike community due to its properties that are ideal for cycling applications. 3D Printing, a process where three dimensional objects of virtually...
---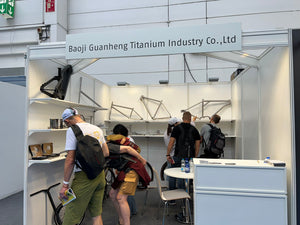 It's our first time to attend Eurobike. Our booth at Hall 8.0A02. Our titanium bike displays were so welcome. Finally we sold out all our displays. After attending the 31st Eurobike, it is clear that titanium bikes are becoming increasingly popular among cycling enthusiasts. The benefits of titanium, such as its strength, durability, and light weight make it an ideal material for high-performance bikes. One of the biggest advantages of titanium is its strength. It has one of the highest strength-to-weight ratios of any metal, which means that it is incredibly durable and can withstand extreme conditions. This makes it...
---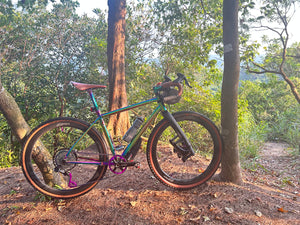 1st Misleading: Titanium alloy is very light, lighter than aluminum, and almost as light as carbon fiber. Let's take a look at the specific gravity of three metal materials commonly used in making bicycles: steel, aluminum and titanium. Titanium is about 57.4% of the weight of steel, and aluminum is about 34.4% of the weight of steel. So aluminum is the lightest. We can see aluminum is 40% lighter than titanium alloy and 65% lighter than steel. 2nd Misleading: Titanium is a rare metal, so it is more expensive. In fact, it isn't.  The reason why titanium is expensive is not because...
---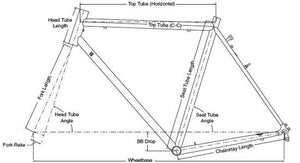 As an OEM manufacturer, surely COMEPLAY can make custom frames according to your various requirements for the perfect frame. You can decide what your bike will like from choosing tubing materials, tubing shapes, to the decals, your unique logos. The following guide is just designed to help you provide us with the information we need to build the bicycle frame of your dreams. Geometry                                           A: Seat Tube Length B: Effective Top Tube Length C: Head Tube Length D: Chain Stay Length...